Contrary to popular belief, Macs can, indeed, get viruses and malware. However, by using the FixMeStick hardware/software combo once a month as well as antivirus software, you keep your files safe and ensure your privacy.
About the deal
The software on sale for 50% off for a limited time. You can get a one-year subscription covering three computers for $29.99 instead of $59.99. A two-year subscription is $44.99 rather than the usual $89. Plus, you can add a one-year for $6.99 or a two-year warranty for $8.99.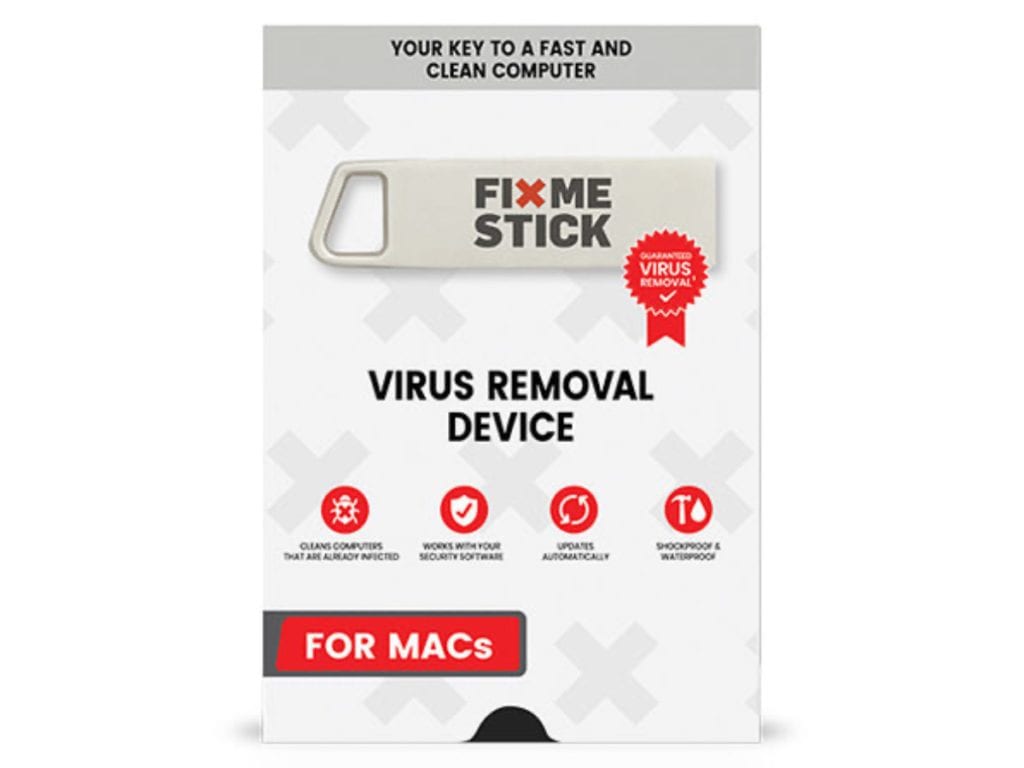 About FixMeStick
FixMeStick's founder Corey Velan built the first FixMeStick for his mom Penny. Now with over 1 million customers, people all over the world are cleaning their own computers from the comfort and privacy of home.
Unlike antivirus software, that works only while your system is running, the hardware/software combo reboots your computer using a system on the stick. This means it's able to remove the viruses and malware that other antivirus and security programs can't detect. With a FixMeStick you don't have to replace a virus or bug-riddled Mac.
FixMeStick finds and removes infections that got past your antivirus software. It starts before your Mac boots to remove infections that won't come off while your system is running. (A Windows version is also available.) The hardware/software combo works while your computer is running. And, as mentioned, FixMeStick doesn't replace or conflict with antivirus software.
Compatibility notes
Your Mac may have one of two possible types of filesystems: HFS+ or APFS. HFS+ has been replaced by APFS, the newest type of file system introduced with the release of MacOS High Sierra and later. FixMeStick handles these two file systems differently when they're encrypted.
This means it will be helpful to know which file system your Mac has so you can proceed with the appropriate troubleshooting steps. You can find the steps to do this by clicking here.
Note that FixMeStick isn't compatible with Optain and RAID storage systems. It can't decrypt files encrypted by ransomware. Also, it's not compatible with Bluetooth mics and keyboards.