How would you like to do some good and have multiple chances to win $5,743 worth of brand new Apple gear and services? Today's deal offers an opportunity to donate to the Playing for Change Foundation. It's a non-profit founded in 2007 to music education to create positive change for children and communities in need around the world.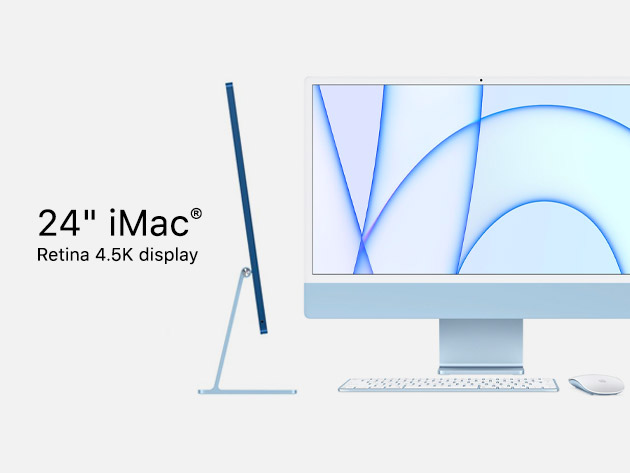 What Could You Win?
Let's look at the upside! You could win the following bundle valued at $5,743!
Apple has released a lot of epic new gear lately — and it's not exaggerating to say that it's all on the higher end side of the high-end price tag. Thankfully, we want to hook you up with the most epic Apple giveaway yet. Give your home office a makeover and stay connected to your work, friends, and family on the go with the latest iMac, MacBook Pro, and iPad Pro models. You'll also snag the AirPods Pro to keep you tuned in, and a 5-year subscription to Apple One, giving you unlimited access to Apple Music, TV, Arcade, Fitness, and News. Basically, you'll never be bored again.
Snag the newly-released 24" iMac® with Retina 4.5K display – Apple M1 – 8GB Memory – 256GB SSD
Stream, work, draw, & more on the go with the high-performing iPad Pro 12.9-inch display
Stay connected to your work, friends, & family even when you're away from your home office with the latest MacBook Pro 13‑inch Apple M1
Score all the perks of a Premier Apple One membership & get unlimited access to Apple Music, Apple TV, Apple Arcade, Apple News, Apple Fitness, and iCloud for the next five years
Upgrade your audio experience with the AirPods Pro's Active Noise Cancelation, automatic device connection, amazing audio quality, & more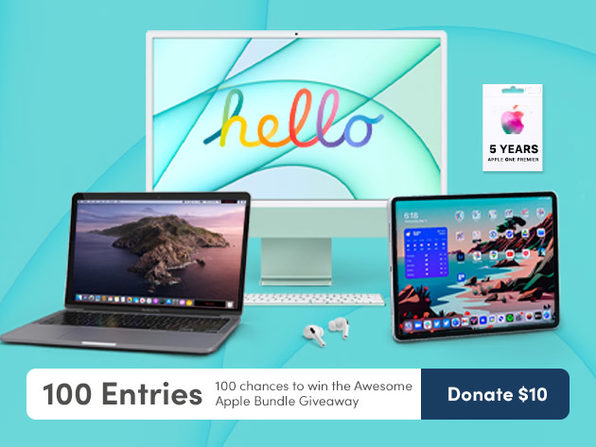 What You'll Win:
24″ iMac® with Retina 4.5K display – Apple M1 – 8GB Memory – 256GB SSD (Latest Model) (Value: $1,299.00)
iPad Pro 12.9-inch display (Value: $1,099.00)
MacBook Pro 13‑inch Apple M1 (Value: $1,299.00)
5 Year Subscription Apple One – Premier (Value: $1,797.00)
AirPods Pro (Value: $249.00)
How to Enter
It's easy to enter! Just go to this page and purchase chances to win. For $10 you get 100 entries. Make that donation $100 and you have 2,500 chances to win! Every cent goes to the Playing for Change Foundation,