Normal headphones muffle the sound of the outside world. While that may be acceptable when you're sitting in a noisy place, it can be dangerous if you're on the move. These Zulu Exero Bone Conduction Headphones ($34.99) keep your ears uncovered, using bone conduction in the area around your ear to let you enjoy music without the risk of not hearing outside noises.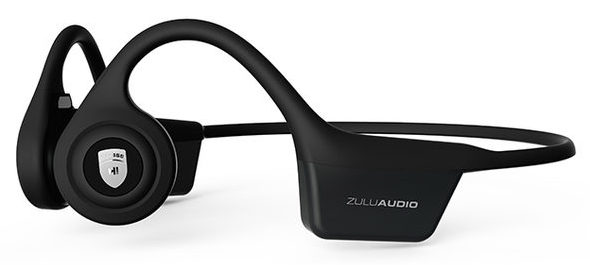 Using a light vibration in the headset as they rest around your ears, music is generated just for you, without blocking out your surroundings. There are many situations where noise cancellation is unsafe and also uncomfortable. These headphones are the perfect alternative. Better than normal headphones because you can still hear the world around you. They're better than earbuds because they won't fall out; they stay rested around your ears.
4.1/5 stars on Amazon!
Lightweight headphones that rest around your ear
Produces a light vibration against the upper cheek bone near your ear for out of ear audio that only you hear
Pairs with Bluetooth-enabled devices for wireless audio streaming
Built-in USB rechargeable lithium ion battery with USB charging cable
Great while on the move, on the road, in the home, on the job, & anywhere else
Zulu Exero Bone Conduction Headphones Specifications
Color: black
Dimensions: 1.5″H x 5.4″Lx 4.2″W
Weight: 3oz
Bluetooth version: 5.0
Frequency range: 2,402-2,480MHz
Power output: 2x 1W
Power input: 5V 1A
Range: 33ft
Battery type: Lithium ion
Battery life: 6 hours
Charge time: 1.5 hours
Standby time: 10 days
Water resistance rating: IPX5 (splash/sweat proof)
Manufacturer's 1-year warranty
Included
Zulu Exero Bone Conduction Headphones (Black)
Earplugs
Charging Cable