In quarter two of 2020 Mac laptop sales rose 21% compared to quarter two of 2019, according to the Strategy Analytics research group.
Apple sold 4.6 million laptops in Q2 2020 compared to 3.8 million in Q2 2019. The company now has 8.5% of the global laptop market. Note that Strategy Analytics doesn't count iPads in its laptop tally; if it did, Apple would have the top spot.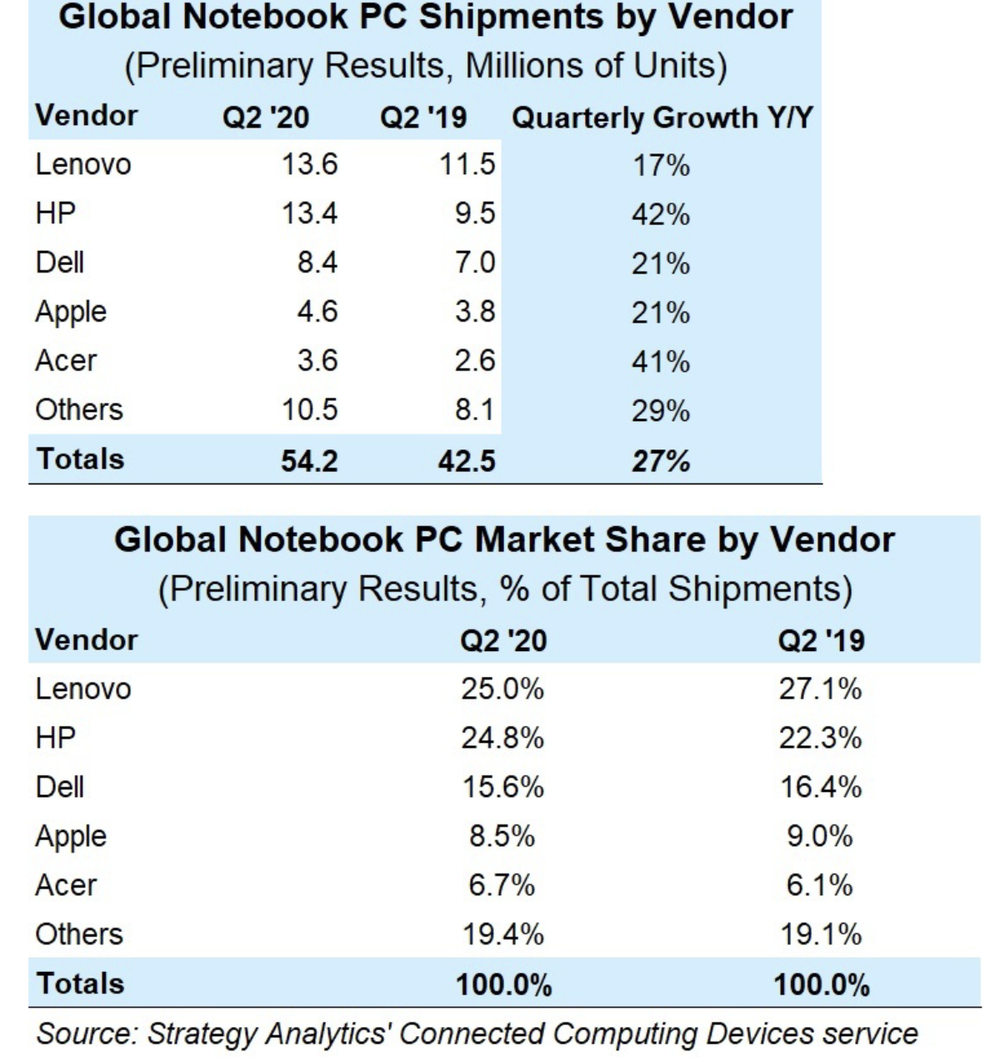 That said, Lenovo has 25% of the worldwide notebook market, HP has 24.8%, Dell has 15.6%, and Acer has 6.7%.
Consumers, commercial clients, and schools scrambled to purchase mobile productivity devices once thought to be redundant, driving 27% year-on-year growth for notebook shipments, according to Strategy Analytics. The research group says that now up for debate is whether demand from the back-to-school and holiday seasons were pulled forward due to the pandemic or if this just the beginning of a new growth era for laptops.