By Zishan Raza
While watching a video on Google Chrome, sometimes you may encounter an error. Chrome users do complain about it, but what is essential to know is that there can be several reasons why a video may not be working on Google Chrome. Understandably, this scenario can be extremely annoying, particularly then when you try to watch an exciting video. So, ifvideos arenot playing in Chrome, let's help you understand why it is happening and howtofix videos not playing problems. Keep reading.
Why Are Videos Not Playing on Chrome?
As discusses, there can be multiple reasons why you may not be able to play videos in Chrome. And to help you understand why we will share a list of reasons. But, first, figure out if any of the reasons are true in your case and troubleshoot them.
Reason 1: The Chrome Browser is Outdated
Just like your OS needs a regular update, Chrome needs to stay up-to-date as well. So, if your Google Chrome browser is not updated recently, it may encounter some issues, including the videos not playing. To play videos, Chrome will have to meet some requirements, and that's why updates are necessary.
Reason 2: Flash Player is Disabled
Some sites on Chrome will ask for enabled Flash Player. Google and many other browsers have stopped using Flash Player because of some legacy issue. But you can enable it when some sites ask for it. So, try to enable Flash Player for sites that ask for it and play the videos.
Reason 3: JavaScript is Disabled
Chrome may disable JavaScript at times. JavaScript is a plug-in, and some websites do ask for it. In addition, if your computer has recently been attacked by a virus or malware, Chrome may automatically turn off JavaScript to keep your data protected.
Reason 4: Poor Internet Issue
Videos consume a lot of bandwidth. However, if you face an internet issue, it is evident that you will face trouble while watching videos. This is because the speed for browsing and downloading is always different. So, when an internet issue occurs, you may encounter video playing issues.
Reason 5: Your Computer is Multitasking
What many people do is they open multiple tabs on Chrome while watching videos. So, when Chrome multitasks and tries to keep every tab running, it may slow down videos, causing buffering issues, and so on.
Five Easy Ways to Fix Videos Not Playing in Google Chrome Issue
Now that we have explained some of the reasons behind the video not playing issue let's find ways to troubleshoot them.
Solution 1: Update Google Chrome
To find out whether Chrome is up-to-date or not, you need to first click on the three dots that you see towards the top right panel. Then, a drop-down menu will appear. From the list, please click on the help option and then hit the About Google Chrome option. If there is an update available, it will start downloading the latest update. After it is complete, try to play a video now.
Solution 2: Enable Flash Player
If a website asks for Flash Player, you will have to enable it individually for every site. To do that, click on the lock sign; it will be on the left of the address bar. It will show you all the locked items. Next, find out whether Flash Player is locked or not. If it is, choose to allow it. Finally, refresh the page and try to play a video now.
Solution 3: Enable JavaScript
To enable JavaScript, click on the three dots and click on the Advanced option. Now, you need to select the Privacy and Security option. After that, select Site Settings. Please click on JavaScript, and then toggle it to enable.
Solution 4: Restart Chrome Browser
There can be some glitches with the Chrome browser. Try to restart Chrome before trying to play a video. On the address bar, please type: chrome://restart and then hit the enter key.
Solution 5: Use Wondershare Repairit to Repair Downloaded Videos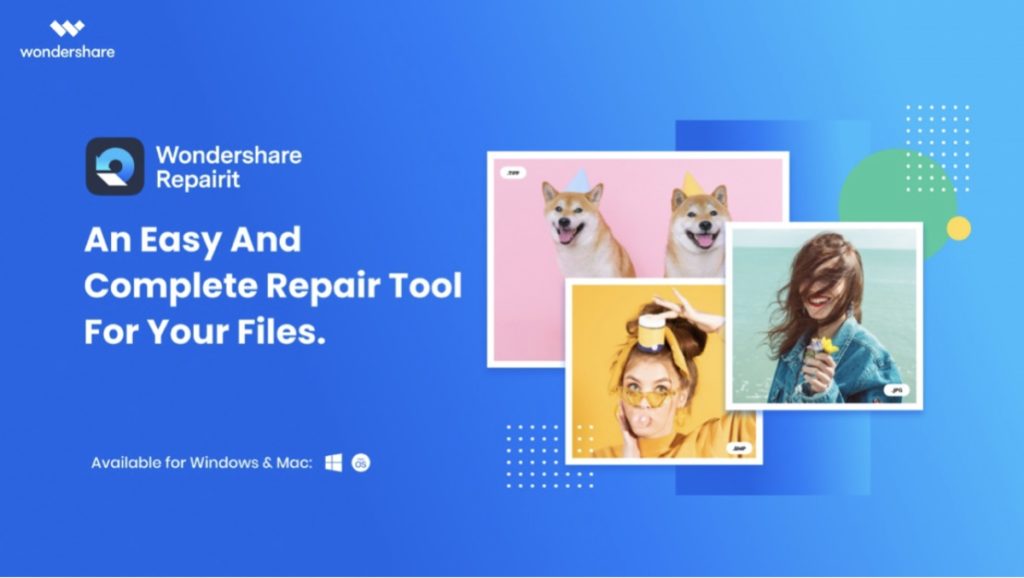 If you have downloaded a video using Chrome and it is damaged or corrupt, you will need the assistance of a third-party tool to repair such videos. The one that you can try is Repairit by Wondershare. This robust video repair tool can fix all kinds of corrupt videos without wasting any time. 
This is a desktop application and is available in both Windows version and Mac versions. Using Repairit, you can quickly fix broken videos in most video formats, such as MP4, MPG, M2TS, WMV, FLV, AVI, etc. Before you start learning the steps, we recommend you download Repairit on your Windows or Mac computer.
Step 1: Add Damaged Videos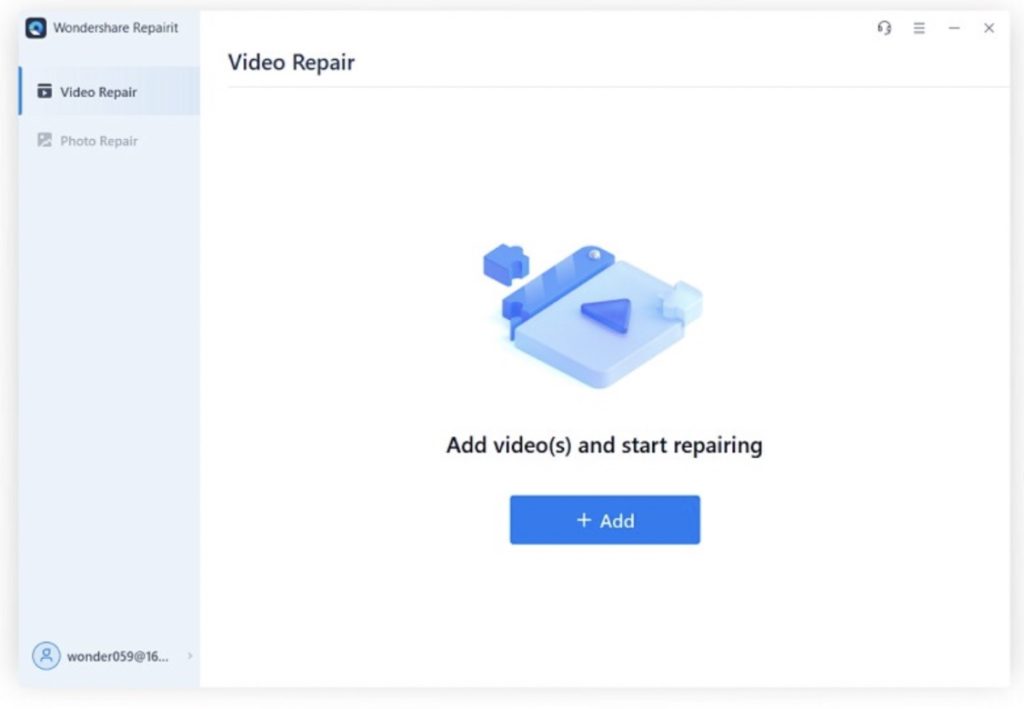 You will have to launch Repairit. The main screen will have a panel towards the left; please click on the Video Repair option. And in the center, you will see the + Add symbol. Please click on that to add the videos that you want to repair.
Step 2: Repair Videos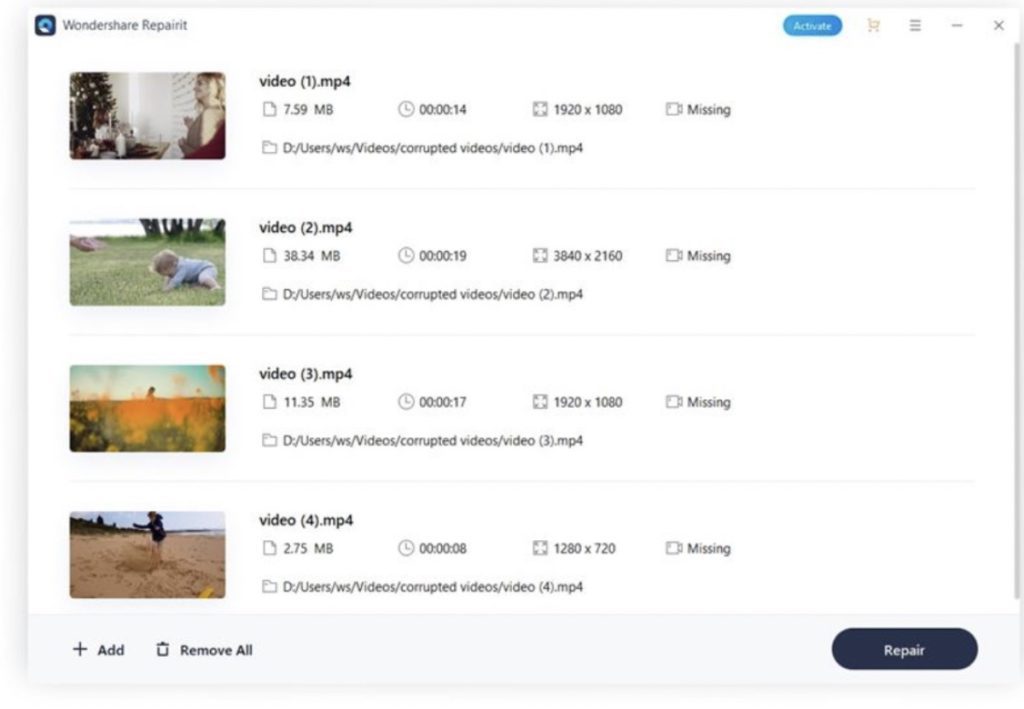 You will have to click on the repair option for the next step, which you will see towards the bottom right. Repairit will repair your videos fast.
Step 3: Preview your Videos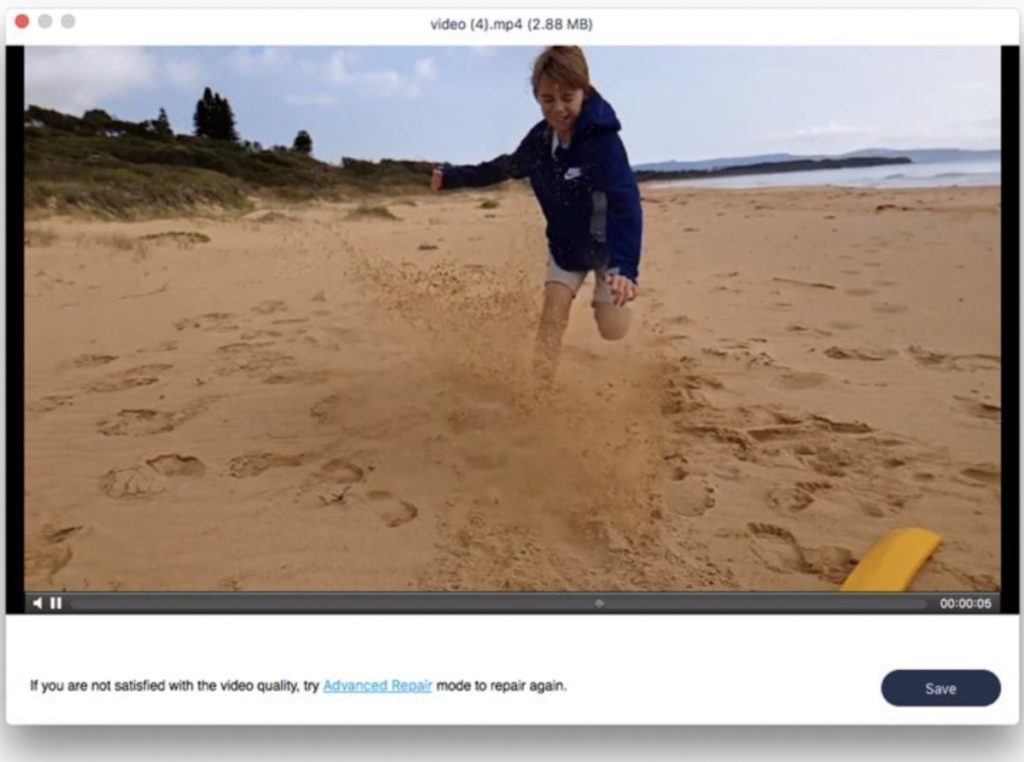 Once done, please click on the preview option to check the video. If you are not happy, please click on the Advanced Repair option and add a sample video to repair it.
Step 4: Save Your Video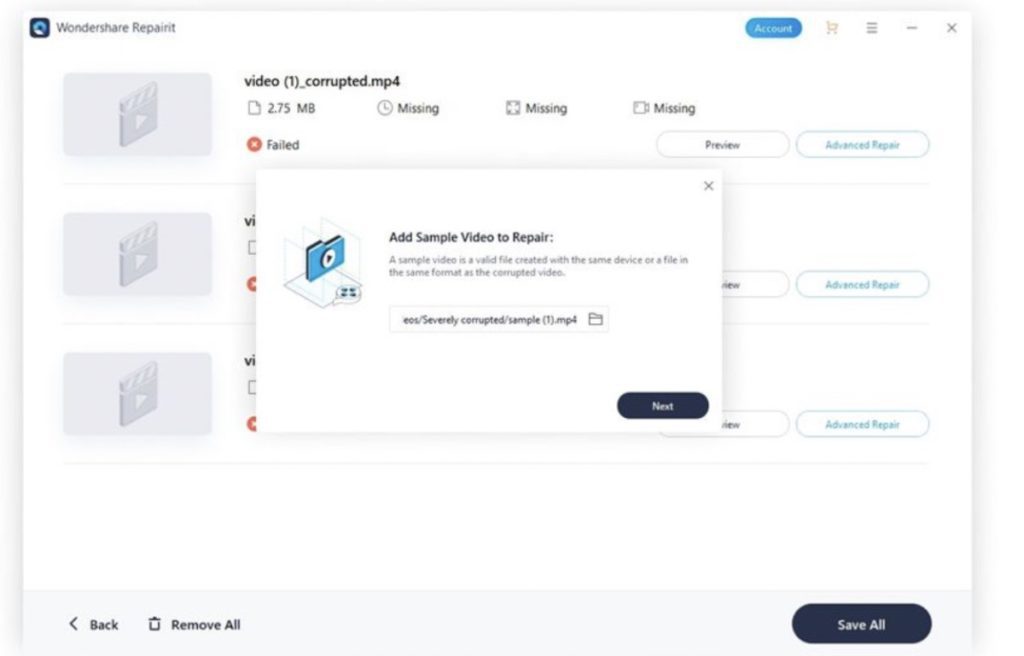 Once the repair process is complete and you are sure that the video looks fine, please click on the save option. Then, save the new video in another folder to locate it easily.
Closing Words
Now you know about the different reasons why Chrome won't play videos. Try to use any of the solutions and if some videos need repairing, ensure to try Repairit by Wondershare. This is a professional video repairing tool and comes with many features. Moreover, it is lightweight and will not consume a lot of your computer's space. So, go on and download Repairit and repair as many corrupt videos as you want.