Being a student in the 21st century doesn't only mean gaining new knowledge and skills. It also means being tech-savvy, keeping an eye on trends, and constantly being on the verge of technological innovations.
Why's that, you may wonder? Although all these definitions may not be obvious, if you actually start thinking about it, you will see that all sorts of gadgets and innovations do play a huge role in every student's life and success. There are laptops and portable devices students use to study. Also, there are plenty of educational resources and helpful services where a student can come and say "please, write a paper for me," as well as many other helpful things. And even more tech solutions are being released regularly.
All the tools and tech out there have the potential to change your lives for the better and, thus, it makes pretty good sense to keep up with the progress and be the first to test out novelties. Especially, when the innovations arrive from one of the world's tech leaders like Apple.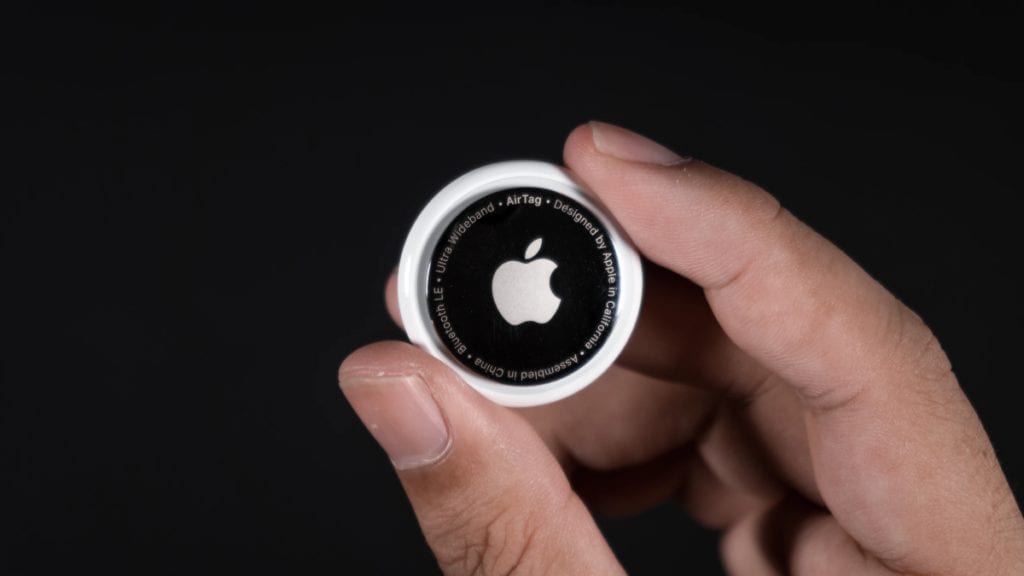 The New Word in the World of Tech: Introducing Apple's AirTag
Just released to the market on April 20, 2021, Apple's AirTag is already causing lots of buzz around it, in fact, like all the other new products from the famous brand.
So, what is all the buzz about?
If you haven't heard anything about its release, an AirTag is a new small device meant for tracking purposes. The device was designed to help users always keep track of their stuff's location and, in the case of loss, find their items with ease, using just their smartphone and a relevant app.
Okay, and how does it work?
This gadget comes in the form of a tiny metal disc. To explain how small it is, we can compare it to a one-dollar coin, and the device will be just a tiny bit thicker and larger than the coin.
Each tag features a unique identifier. It pairs with the user's Apple ID via Bluetooth and then can show the location of the identifier through your "Find My" application. Although the gadget itself doesn't support GPS, it can ping the closest device with enabled Bluetooth and track its location. The creators also highlight that their AirTag is using one of their latest technologies – Ultra Wideband, which enables more accurate tracking.
So, what are you supposed to do with it?
As the brand assures, the novelty can be used to finally forget about losing your items. AirTags can be easily attached to any personal thing, be it your wallet, backpack, keys, or anything else. Respectively, once attached and paired with a smartphone, you can see where those items are located using the afore-mentioned app.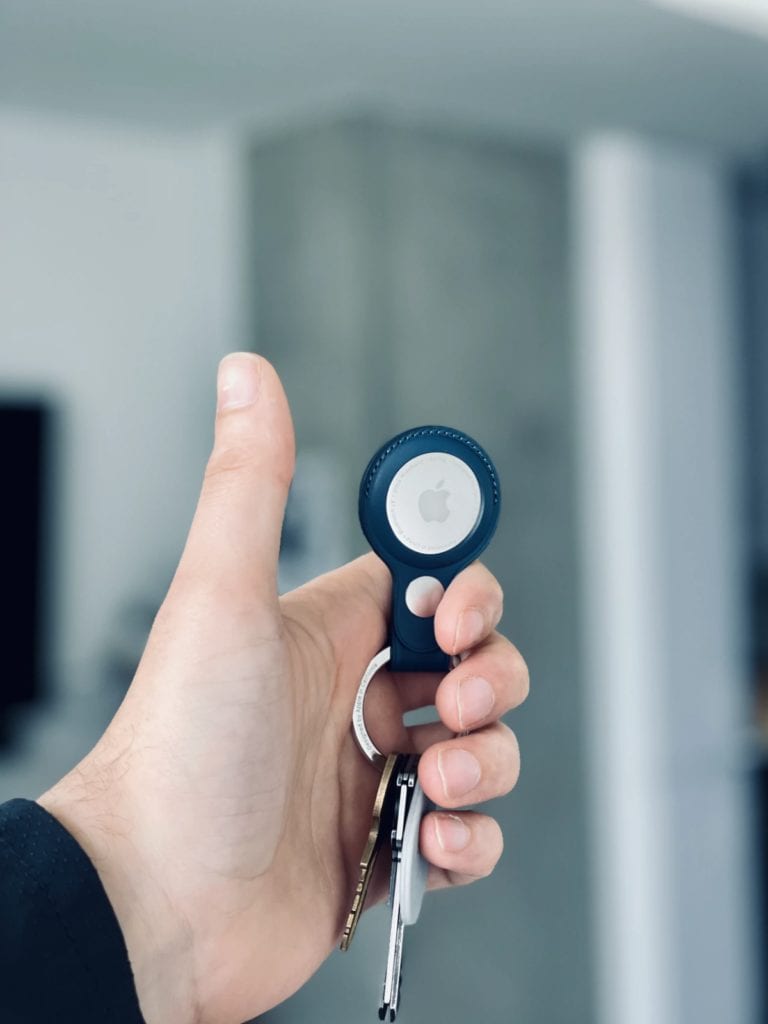 Pros and Cons
While it may sound rather handy, there are quite a few concerns related to the newly-released gadget. While some users can see its huge potential for overall comfort in their everyday lives, others express their worries in terms of potential misuse.
In order to figure out whether it's worth buying or not, let's quickly go through the key advantages and drawbacks of this device.
Pros:
Reliability and precision of tracking – Knowing the professionalism and reliability of the brand, it is not surprising that their new device is indeed accurate and reliable.
Directional clues – If you have ever used the "Find My" app before, you will be surprised to learn that AirTag doesn't only indicate the general location of your stuff but can actually point you in the right direction to go to find your lost things.
Find location from afar – The device can be located from a distance, which means you can find your lost items even if you are not physically close to them at the moment.
Never lose anything again – Finally, of course, the opportunity to have all your personal items trackable is tempting as this way you will never lose anything again.
Cons:
Not always precise or fast – One of the biggest issues with the AirTag is that it relies on pinging nearby Bluetooth-enabled smartphones. This can work just fine in places with lots of iPhone users. But, if there are not too many users around, it can take the gadget quite a lot of time to detect the location.
No hole for a keyring or lanyard – It is ironic that the device meant for finding lost things is actually very easy to lose itself. And it really is. Since tags are tiny and have no hole for a keyring or lanyard, they can just slip out of your pocket and get lost with ease.
Not compatible with Android – Probably the biggest disadvantage (especially for students on a budget) is that this device has no compatibility with Android. It can be used exclusively with an iPhone, which, as we all know, is rather expensive, so not every student may already have it or can be able to afford one.
The stalking issue – Lastly, another huge disadvantage is the possibility of misuse and, namely, stalking. There have been quite many concerns about whether the AirTag is okay in terms of privacy.
To Sum Up
Now, you should have a better idea of what Apple's new item is and the purpose it serves. We also told you about the major benefits and disadvantages. And the only question that is there is – is buying it really worth the money?
Although there is a lot of chit-chat about the brand's Bluetooth trackers, the opinions vary. We can't deny the fact that the device is reliable, accurate, easy to use, and it really has the potential to help you keep track of your stuff.
On the other hand, many people found it rather useless. And, due to a big concern regarding privacy, stalking, and other possible misuse, even more people find it rather terrifying.
In any case, now you have all the information you need to make the right decision on whether it's worth buying or not. Now, the choice is yours!