Charleston, SC-based TwelveSouth is one of my favorite accessory designers. Everything they make is high quality and designed with an Apple fan's needs in mind. This week, the company launched the SurfacePad for iPhone 12, a minimal MagSafe wallet case.
I've always shied away from wallet cases because most of them are bulky, not MagSafe compatible, and don't do a decent job of shielding the iPhone. Many manufacturers use the "wallet" tag to take money out of yours!
TwelveSouth hit the ball out of the park with this iPhone case. It's extremely light and thin. It's protective, with card slots for ID and credit cards on the inside front cover. Price? Just $49.99.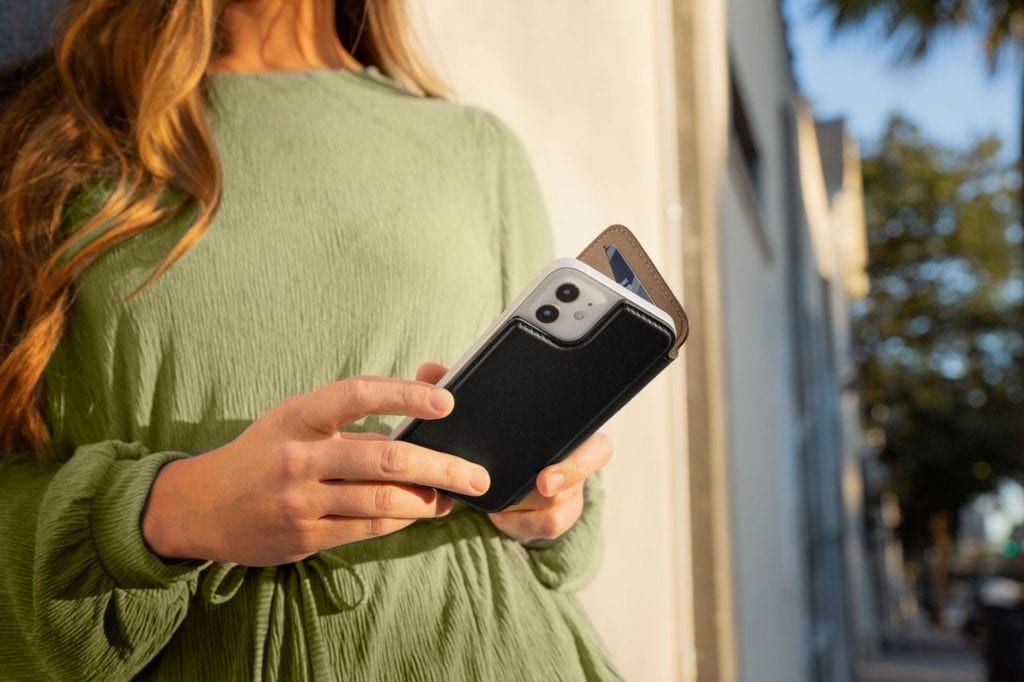 The SurfacePad doesn't need to be removed to charge your phone on a MagSafe charger. You won't want to take it off your phone thanks to the beautiful leather exterior in plum, cognac or black.
TwelveSouth has a Father's Day Sale going on through Sunday. Order $100 or more, and save 10% off your total. Isn't that enough reason to get a SurfacePad for iPhone 12 for you and your Dad?