Guest Author: FixThePhoto.com
Look Up Tables (LUTs) help to improve your videos and make them lighter, darker, or with saturated colors. These best free and paid LUTs for video editing from the FixThePhoto.com Apple World Today Store will surely become your indispensable helpers during video post production. They work with the .CUBE format and are compatible with all versions of Premiere Pro CC, Sony Vegas, FCPX, After Effects CC, DaVinci Resolve, and more. Let's take a look at a few of the LUTs available from our store!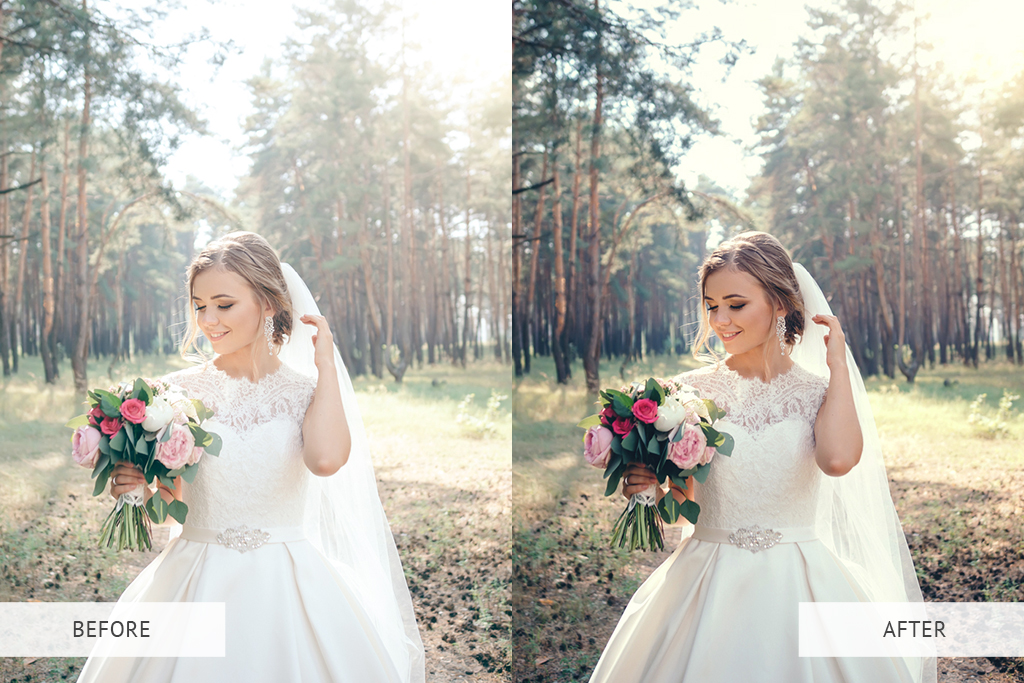 The Free Wedding LUTs Collection includes 10 free tools, e.g. Sunrise, Wild Wind, Contrast and Darken. They can help you make your video more attention-grabbing thanks to rich colors. These free video LUTs are perfect for adding a light suntan to the models' skin in a wedding video, as well as focusing on the details of the bride and groom's attire.
LUTs from the collection are suitable for all types of video taken outdoors and indoors. They can emphasize a pure white color of the bride's dress, make the bouquet more prominent, and add dark shades to the groom's suit. They are also helpful for fixing makeup defects, giving volume to hair, makingskin tone lighter or darker.
If your video was recorded in nature, these LUTs can offer a great basis for creative experiments. In beach videos, they make sand lighter, the sky slightly pinker, and the sea bluer and richer. If the wedding video was filmed in a forest, park or in an open area, then these are the best LUTs to make the grass and trees greener, the sky bluer, and draw viewers' attention to the newlyweds.
You can also download the Premium Collection of Wedding LUTs, which contains 20 top-notch LUTs that raise brightness, make colors more saturated or imbue the scene with lighter tones.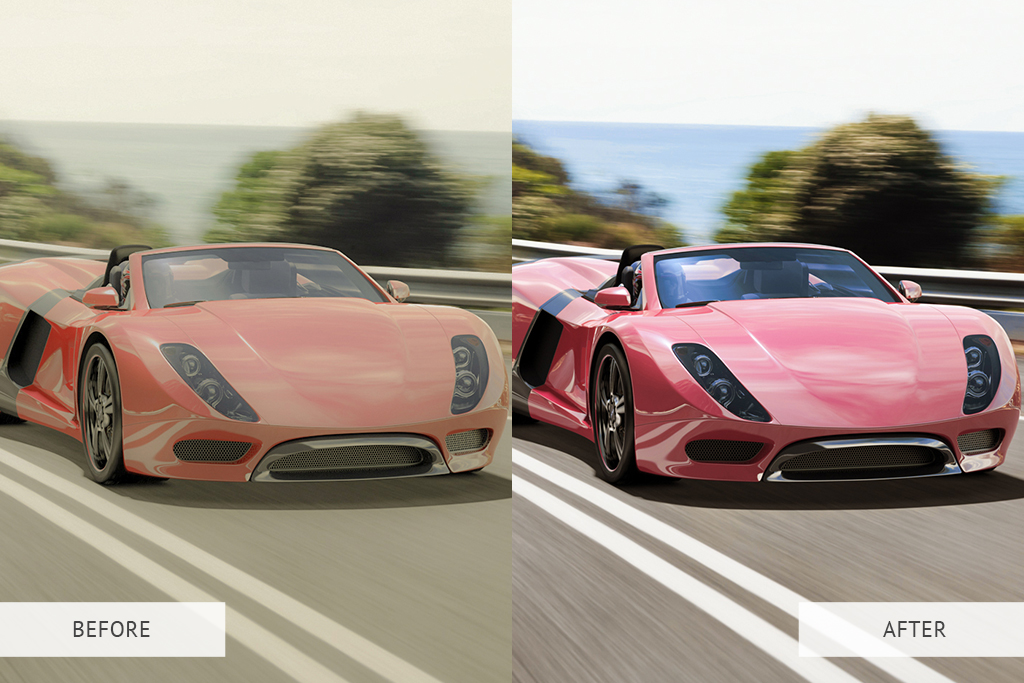 Another great collection of 20 Cinematic LUTs, these tools can help you create cinematic, dramatic and stylized looks in a matter of seconds. Add brightness to clothing, blue tones to the sky and sea, and make the surrounding landscapes more spectacular without tiresome video editing.
In addition to basic usage, you can rely on these LUTs while improving close portrait videos. Use Vintage LUTs to add golden tones, accentuate suntan and make the model's hair shiny. The Orange LUT adds light gold, bright lemon, and dark tones to your video.
The collection can be used to add brightness to surrounding objects, be it interior or trees, houses or even cars. For example, the Deep Color LUT easily adds clarity and saturation to fast-moving and very blurry subjects. Apply these LUTs to improve the look of the clothes — make a dress or T-shirt brighter, jeans and leather jacket darker and more contrasting.
It is also a wonderful idea to use the Cinema Look Collection . There are 80 LUTs in the package and now you can get them with a 50% discount.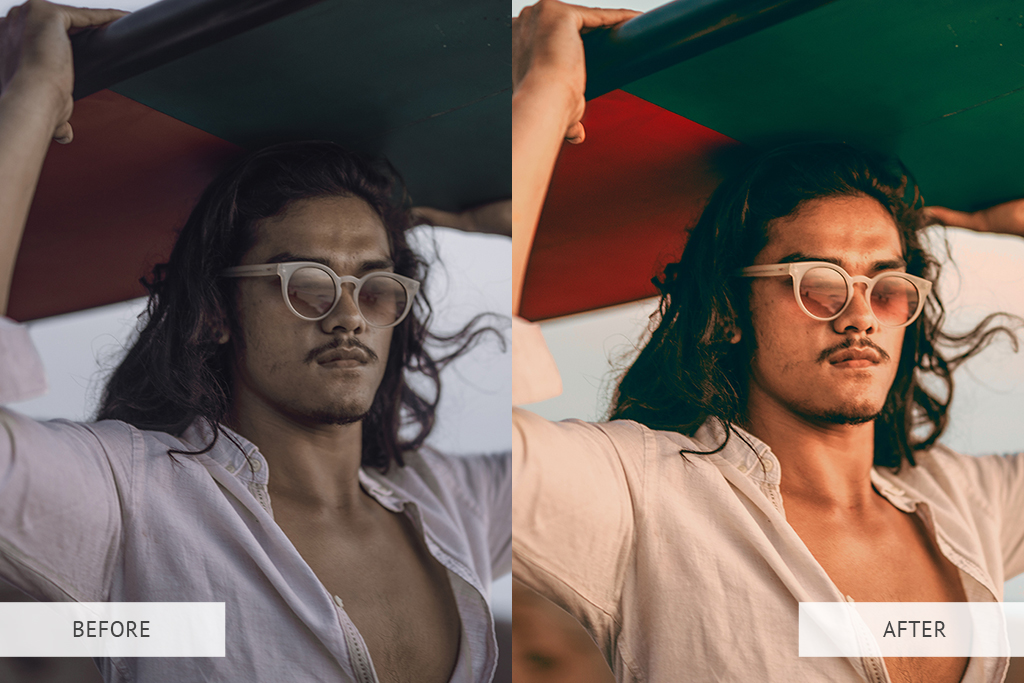 Create inviting, stylish and saturated videos with Color Grading LUTs. The collection includes 20 free LUTs, which will help you create a cozy atmosphere and make colors brighter. This set is perfect for landscape and portrait photos and videos.
For example, if you want to edit videos from vacation, use the Soft Green LUT. It makes the greens richer, and turns a dull and foggy scene into a fresher and more romantic one.
Apply a landscape LUT to handle even a gray, uninteresting landscape. It adds a blue tint to the water, bright colors to sunset, and makes the entire video attention-grabbing.
When it comes to editing portraits, apply the Dark Shadow. It brightens the picture, and makes dark colors richer without going overboard. This is a handy way to highlight what is important and focus on the model's face.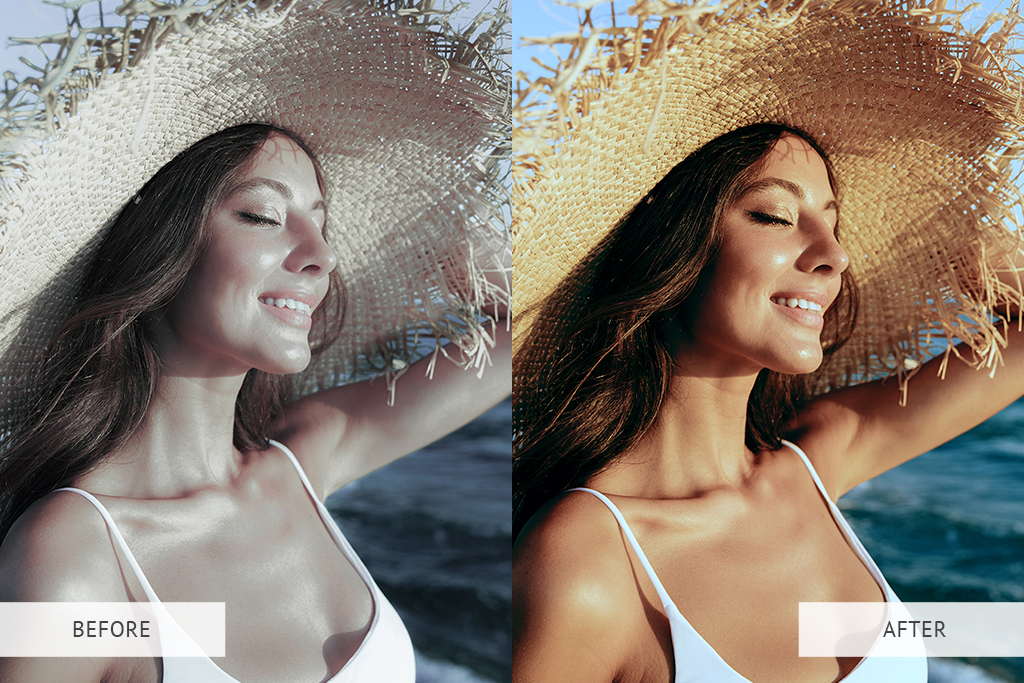 Davinci Resolve LUTs contains 20 efficient instruments to help you edit videos with ease. For example, Nature Colors LUT adds brightness to landscape videos: the sky acquires more dramatic colors, there appear deep dark tones in the mountains area, while trees and fields get bright green shades.
The collection works great for night city views, adding blue and dark colors to your work. For beach videos, you can use the Warm Tint or Saturation LUTs to fill the scene with warm colors (yellow, orange, etc…).
You can also use these free video LUTs to accentuate dark tones. Use the Dark Clip to remove yellowness and focus on black, brown and chocolate colors.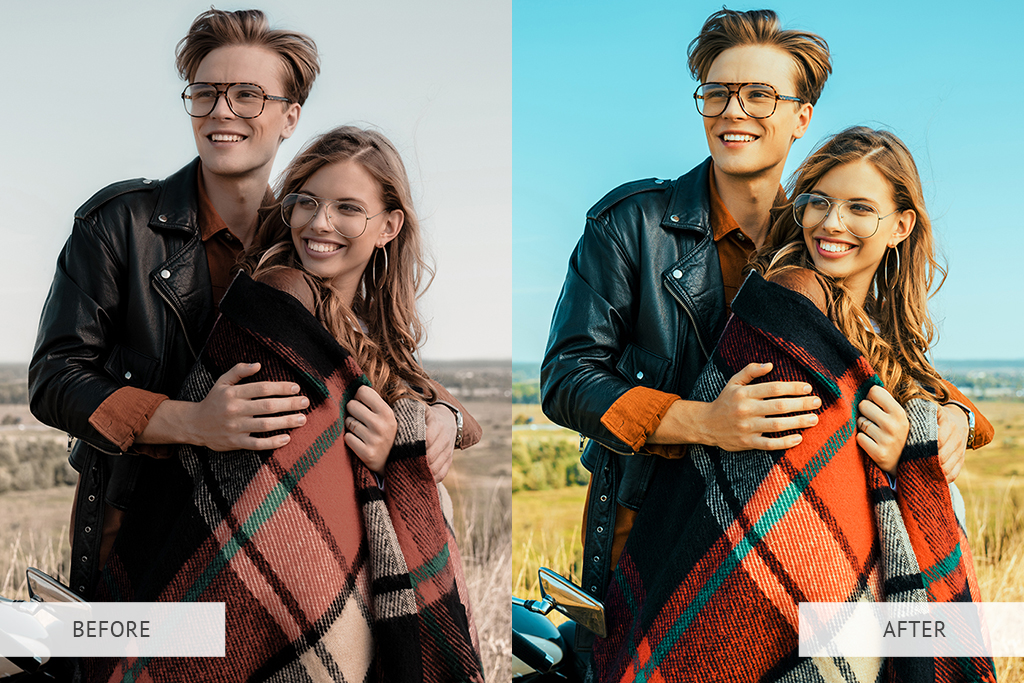 The collection of Orange and Teal LUTs includes 20 different filters to add turquoiseshadows, orange hues, cyan, and more. Orange and blue are complementary colors, meaning they are opposite on the color wheel and create a pleasing contrast when juxtaposed.
These colors are perfect for conveying a relaxed atmosphere. Naturally, they can be used for indoor videos, but they also work perfectly with outdoor footage. LUTs from this collection help make the ocean, sea, and sky magnificently beautiful.
The Orange and Teal set is ideal for videos recorded in summer, especially on the beach. LUTs help create a light tan, add golden and light orange tones to the skin, and make clothes lighter.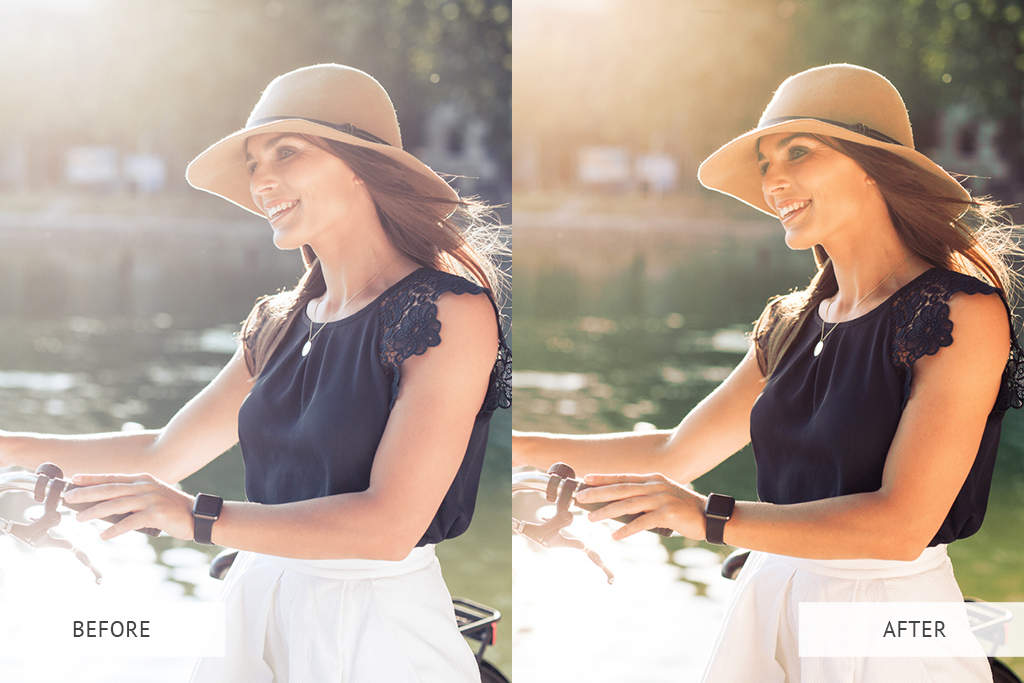 The Sony LUTs collection will help you convey the beautiful and vibrant atmosphere of a city at night, highlight summer vibes, romantic sunset, etc. Here you will find 20 free LUTs that will help you add light and dark colors to your videos.
Use the Nostalgic LUT to add creamy and golden hues. This creates the illusion of a retro video, giving it a particular vintage mood. This effect also suits indoor videos if you want to create a warm atmosphere.
If you need to make a romantic video, apply the Dream LUT. It adds pink-purple colors, enriches the sky with warm sunset tones, and makes mountains and woods darker. Plus, there is a B&W LUT in the pack, which fills the footage with a mystic mood and highlight darker details (like lips, hair, eyes).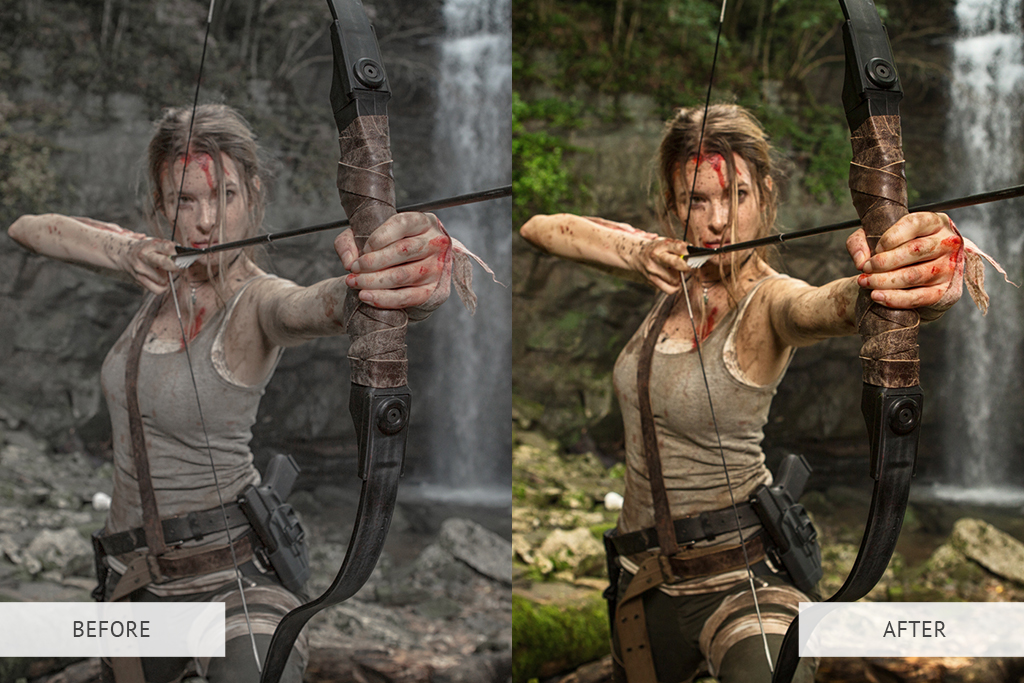 This premium collection includes 160 different LUTs from different sets, which are a must for anyone who wants to edit videos quickly and easily. Here you can find both bright colorful effects and dark saturated ones that suit absolutely any type of video.
You can easily edit wedding, landscape, portrait videos, taken outdoors and indoors, in the city and in the countryside,in sunny and cloudy weather.
Depending on your needs, you can make your video more vivid and saturated by applying gold, orange and turquoise tones; light and romantic, adding pink, cream, and beige colors. If you want drama and gloomy atmosphere, use green or dark shadow.
Now you can get this collection with a 50% discount. It costs just $90. You can also get the Entire Collection of LUTs with 260 professional effects. This set is currently on sale at a 15% discount and costs $223.