When Apple hyped the 2018 iPad Pro as a computer that has outsold almost all other laptops, the company begged reviewers to test drive it as a notebook replacement. Is it? For many people, yes, but for a lot of folks, no, it's not likely to kick your MacBook, MacBook Air, or MacBook Pro to the curb.
That said, there's a lot to love about the new iPad Pro. I ordered one of the 12.9-inch models (nope, Apple gives Apple World Today's gang no review units) with an Apple Pencil 2 and a Smart Keyboard Folio. It's an incredibly slim device that packs what's certainly the most powerful ever in a tablet.
How slim? Apple packs all this power into a body that's 25% smaller in volume than the 2017 model as shown by the photo above with last year's model on the left, and this year's model on the right.
The A12X Bionic processor, built specifically for the iPad Pro, packs four performance cores and four efficiency cores for up to 35% faster single-core performance. There's a new performance controller for simultaneous use of all eight cores for an up to 90% boost during multi-threaded task.
These are aided by a seven-core, Apple-designed GPU that delivers up to twice the graphics performance. Apple's next-generation Neural Engine, which is built for advanced machine learning, can complete up to five trillion operations per second.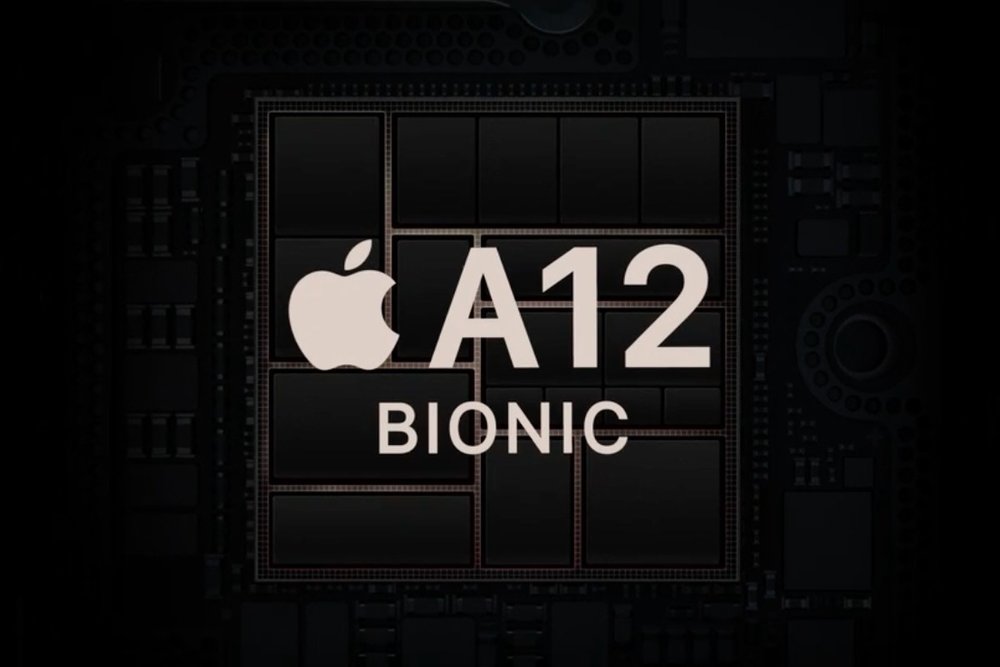 Whether you're watching videos, working, or gaming, the new iPad Pro simply flies. Intel, should worry; with performance like this, Apple-made processors will be coming to the Mac sooner rather than later.
The "Liquid Retina" display is gorgeous with its 2732-by-2048-pixel resolution at 264 pixels per inch. The 120Hz LCD screen with ProMotion technology is both highly responsive and accurate. It boasts wide color support, True Tone. and an anti-reflective coating that makes it easy to use the tablet indoors or outdoors. My only disappointment: the display isn't HDR.
Apple's Face ID facial authentication system has come to the iPad Pro. It works while holding tablet in any position or while connected to the new Smart Keyboard Folio (more on that in a moment). Face ID takes advantage of the TrueDepth camera system to map and recognizes your mug for unlocking the device, enabling the use of Apple Pay, and accessing secure apps.
The TrueDepth Camera on the iPad Pro enables Animoji and Memoji, two fun features. The front-facing camera allows you to use your iPad Pro in Portrait Mode.
Apple has ditched the Lightning connector for USB-C, which is mostly a good thing (you can expect 2019 iPhones to make this move, as well). The new connector provides power for charging, supports USB 3.1 Gen 2, and drives external displays up to 5K. With USB-C, the iPad Pro can even be used to charge an iPhone.
About that 5K connection, there's a … situation. It won't work with the LG 5K UltraFine display that Apple sells. Why? The monitor has a USB-C connector, but is a Thunderbolt 3 display. I have a LG UltraFine 5K, but can't connect my new iPad Pro to it, which kinda stinks.
Then there's the matter of cables. The 2018 iPad Pro comes with a USB-C to USB-C cable only. Depending on your needs, you may need to spring for: a USB-C to 3.5mm Headphone Jack Adapter ($9 at Apple), USB-C to SD Card Reader adapter ($39 at Apple), USB-C to Lightning cable adapter to charge an iPhone ($19 at Apple). The new tablets aren't inexpensive, so this means more out-of-pocket expense.
(Public service announcement: The headphone jack has been removed. That doesn't bother me since I use AirPods, but you've been warned.)
Apple says that the new iPad Pro has 10-hour battery life. I found that to be accurate— and if you're "only" word processing or surfing the Web, you'll get another hour or two of battery life.
The new Apple Pencil and Smart Keyboard Folio are great accessories for the 12.9-inch iPad Pro, but will also cost you more moolah: $129 and $199, respectively. However, both are improvements over their predecessors.
Apple Pencil 2
The second generation Pencil ($129) attaches magnetically to the tablet and hangs on pretty well. I shook the iPad Pro with an Apple Pencil attached and it never fell off. However, if you bump the Pencil against something, it will detach.
When you first connect the Pencil to your iPad, iOS shows you a Pencil on screen and that's the exact size of the actual Pencil. Very cool.
The magnetic attachment is a wonderful change. The necessity of plugging the original Apple Pencil into an iPad's Lightning port was one of the worst design decisions Apple has made. Not only did it look awkward, but it practically begged the Pencil to get snapped off from the tablet.
Another simple, but great, design change to the Apple Pencil is the addition of a flat side to keep it from rolling. From a performance perspective, the addition of double tap lets you select just the right tool or brush in apps like Notes.
One niggling complain: my iPad Pro is space grey. Why, Apple, can't I get my Apple Pencil in space grey?
Smart Keyboard Folio
Some people weren't fans of the original Smart Keyboard, but I liked it. And the sequel is even better, though pricey at $199. The Folio version is more protective and versatile. It wraps round the back as well as the front of the iPad Pro, which means the connector is in contact with the keyboard at all times.
The keyboard only activates when it's in the right position for typing, which is very convenient. Also, the Folio has two screen positions/angles compared to just one for the Smart Keyboard.
Then there's iOS 12….
iOS 12 is a fine operating system for an iPhone. And it works fine for many iPad users. However, the OS prevents the 2018 iPad Pro from being a true laptop replacement. Multi-tasking has gotten better, but, let's face it, iOS 12 is best when using just a couple of apps.
Plus, the operating system doesn't support external storage except for allowing you to import photos from a USB-C attached device.
Finally, the lack of mouse/trackpad support makes text handling more cumbersome than when using a Mac. It's tricky to select a single sentence on a webpage. You can't work in two word processing documents side-by-side or work on the same document side-by-side.
<!— code from sekindo - Appleworld.today In-Article - outstream —>

<!— code from sekindo —>
At the 2019 Worldwide Developer Conference, we'll get a preview of iOS 13. Let's hope that it open ups the file system for external storage support, enhances multitasking, and adds support for a mouse/keyboard. That would allow the iPad Pro to be the true laptop replacement Apple (kinda) wants it to be.
The 12.9-inch iPad Pro is available in silver and space gray finishes in 64GB, 256GB and 512GB configurations, as well as a new 1TB option. It starts at $999 for the Wi-Fi model and $1,149 for the Wi-Fi + Cellular model from apple.com and Apple Store locations, and is also available through Apple Authorized Resellers and select carriers (prices may vary).
As a tablet: Apple World Today Rating (out of 5 stars): ★★★★★
As a laptop replacement: Apple World Today Rating (out of 5 stars): ★★★