If you have an iCloud account, you can use Back to My Mac to connect to your other Macs over the Internet. You can use Screen Sharing to control the remote computer from anywhere you are connected to the Internet.
You can also share files between computers, including files that aren't stored in iCloud Drive (such as files in your Downloads, Movies, and Pictures folders). First you set up Back to My Mac on each computer, and then you can connect from one Mac to the others. Do the following on each computer you want to use with Back to My Mac.
Choose Apple menu > System Preferences, then click iCloud.
Select Back to My Mac.
If you aren't signed in to iCloud already, you must set up iCloud before you can select Back to My Mac.
Follow any instructions you see to turn on sharing services, select "Wake for network access," or make any other changes necessary for Back to My Mac.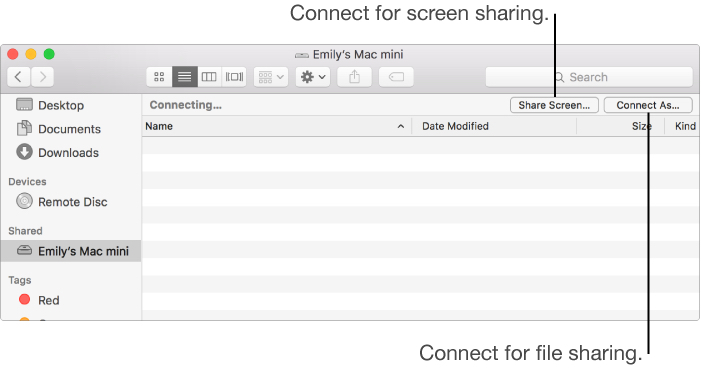 To connect to your Mac:
In a Finder sidebar, look in the Shared section for the Mac you want to connect to.
If nothing is listed in the Shared section, hold the pointer to the right of Shared, then click Show.
If you don't see the Shared heading in the sidebar, choose Finder > Preferences, click Sidebar, then select Back to My Mac in the Shared section.
Click the computer you want to use, then click Connect As or Share Screen.
To use Back to My Mac, you must have an AirPort Base Station or AirPort Time Capsule set up for NAT-PMP (NAT Port Mapping Protocol) or a router set up for UPnP (Universal Plug and Play)
(This how-to is based on my experiences and info on Apple's support pages.)